Traveling itself is an exhausting task. And when there is a fur baby to carry along on the journey, it gets a little frightening. Then, the biggest responsibility is to ensure that your pet is comfortable. But this anxiety shouldn't stop anyone from unleashing new exciting adventures. To make this overwhelming experience less scary, a pet backpack entered the market.
With a handy pet carrier bag, people can depart for any trip. The bonus is not disrupting their pet's established routine. In this blog, we will help you find the best pet travel bag to make your consumer happy with their purchase.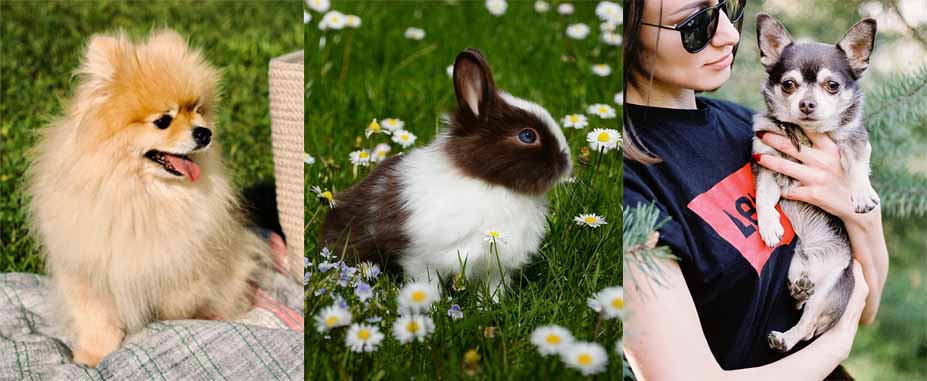 What Is A Pet Carrier Bag?
A pet carrier bag is something people can throw over their shoulders with their pets in them. Like any other luggage bag, it keeps everything organized.
People can store whatever their pet would need throughout the journey as well. It is available in various styles to fit the needs of the pets without compromising their safety.
What to Look For in a Pet Carrier Bag?
When jetting off to different places, leaving the pets at home is not an easy decision. This is a problem that thousands of people face. Such a common issue opens doors for a business opportunity for a white label.
By targeting this niche market, manufacturers can make their businesses scalable. You need a product that compels the buyer to make a well-informed purchasing decision.
These are the factors that a consumer looks for in a pet carrier bag:
1. Size
There are different potential sizes and shapes of pets. And the pet carrier you are offering must accommodate them. So it is crucial to have them in multiple sizes.
Another factor that comes into this mix is meeting the airline size specifications. You can check these limitations online if you want to offer an airline-specific bag.
2. Styles
To name a few styles you have soft-sided carriers, backpacks, tote bags, and sling bags, among others. All of these work in different situations. For a hiker, a backpack-style carrier would do the job. Whereas, for someone who just needs to run errands in the city, a casual tote bag is ideal.
A consumer would only show interest in a bag if it's functional. So, with style, you also need to consider some extra features to attract users.
3. Additional Features
The pet parent should be able to hold the bag without any stress. Shoulder paddings on the handles are the solution for that. Because then the person holding the bag won't feel tired before reaching the destination.
Plus, add extra pockets to keep the pet's essentials in one place. Not to mention, a strap to secure the pet travel bag to the rolling suitcase will be great.
4. Washability
Fur buddies can make a big mess real quick. Therefore, washability must always be an option. Offer a bag that is easy to clean, with detachable, machine-washable bedding.
To deal with stubborn spills, you add a water-resistant interior lining to the pet travel bag.
5. Quality
A pet carrier bag won't be a dirt-cheap purchase. So, you have to focus on justifying the price with top-notch quality. Whether you manufacture it yourself or get it from a distributor, make sure it is durable. The choice of materials you have includes heavy-duty canvas and nylon.
6. Ventilation
During summers, dogs suffer from overheating. If the material doesn't allow good air circulation, heat would get trapped in the bag. Hence, adequate ventilation for the pet is important.
To get rid of this issue, mesh panels are superb. Not only that, vents and windows help the pet watch the outside world so that they don't feel frustrated.
Why Are These Great For The Fur Babies?
Today, factories produce these bags for a great number of suppliers. And the reason is the upsurge in demand.
1. Protection
At all times, protection comes first. If someone is traveling in a car, there are loops on the carrier to tie it with a seat belt. This stops the carrier from falling down.
Having a good restraint doesn't mean that you have to cover them up completely.
There is mostly a leash attachment to hook it right to their harness. So it won't choke the pet.
A sturdy zip keeps your pet from racing after strangers. And for the final touch, conduct crash testing for the pet carrier bag.
2. Warmth
Other than conforming to airline size requirements, the pet travel bag is cozy. A plush blanket is not enough for long vacations. Sometimes, people encounter unexpected weather when traveling. During such events, the bag ensures that nothing disturbs the peace of the pet.
3. Place To Sleep
The pet travel bag may have expandable panels that allow the fur buddies to stretch out in flight. Most of them have abundant space for the pets to have a sound sleep.
What Can You Possibly Find In The Market?
Well, there is no harm in buying a bare-bones version of a pet travel bag. The only drill is that it should satisfy the customers.
Here are a few examples that you can get in bulk online:
Multipurpose Travel Carrier Bag
This versatile pet carrier bag might take some effort during assembly, but it is worth it. It is perfect for small kitties and canines. The sturdy construction makes it last for years. If it gets dirty, wash it to make it spotlessly clean.
This airline-approved bag won't let the pet escape at the airport. However, it might not be that easy to carry it because of the absence of straps. But that's not a deal-breaker when you have AvecoBaggie.
With custom solutions, you can add horizontal straps so everyone can carry the bag.
Waterproof Pet Travel Bag
For each backpacker with a pet, this is the best pet backpack. This bag is well made and comfortable to wear even when lugging around the pet.
There is a laptop pocket and a water bottle pocket too. One thing we can guarantee is that the pet would love to see the sight from this pet backpack.
Two things that are missing in this bag are a key hook and somewhat lousy stitching on the handles. Fortunately, custom solutions at Avecobaggie can fix it. Just send the basic design and get a pet travel bag with double stitching and a hook in bulk.
Pet Bag With Built-in Safety Straps
This mesh pet carrier bag is breathable and a nice place to sleep. It is suitable for medium-sized pets. It is an outstanding alternative to the plastic carrier bag. The harness will not rip even if the pet has a habit of chewing. And it includes a car seat belt wide strap attachment too.
Overall, this product is perfect for buying wholesale. Before that, change the balky zippers by contacting AvecoBaggie.
Plus, it would be fair to say that their custom solutions can solve anything.
Conclusion
All in all, a pet travel bag or a pet backpack is the only choice for bringing the pets on vacation. So, we don't see a decline in the market in the near future. This is the best time to align with a Chinese wholesaler to get customized bags.
You can check out AvecoBaggie to add awesome details and features to the bag. Their pricing and range of services make them a top-class company worldwide.