Plastic packaging options are cheap and stronger than paper. So, back in the day, people utilized them without giving much attention. And, the sad reality is that sellers play a huge part in it. But now people understand the harm plastic does to our planet and wildlife.
As a retailer or business person, what options are you offering to your shoppers? When you give your environmentally responsible customers better alternatives, they acknowledge it. And you win customer appreciation for being a thoughtful brand.
What Are Carrier Bags?
Carrier bags are bags that you hand out to customers for carrying goods they have bought from your store.
In the shopping culture, carrier bags are the norm. They have sturdy handles and are resistant to damage and dirt. They also take less space. The material of this bag depends on the preference of the retailer.
Mostly, people get these bags from various shops and use them for multiple purposes. Carrier bags have several practical advantages in the commercial market. Let's look at some of them.
Advantages Of Wholesale Carrier Bags For Your Business
Apparently, humans will never stop using carrier bags. Their history and practicality corroborate that. But now people can use them without negatively affecting the environment. Benefits of wholesale carrier bags include:
Sustainability
Sturdiness
Brand Recognition
Customization
Sustainability
In business, sustainability is the impact that companies have on the surroundings. A sustainable business plan strives to solve the problems in our society. Some global issues that plague everyone with worries are:
● Climate change
● Depletion of natural resources
● Pollution
Using heavy-duty carrier bags can help fix these problems. When you avoid the use of plastics, you save fossil fuels, reduce marine and air pollution. This approach will also help you do great financially.
Attractive, eco-friendly product packaging builds a strong and reliable brand. It connects you to the audience.
Sturdiness
Mostly, heavy-duty carrier bags are biodegradable and come from a renewable resource. They can endure a lot of weight. Due to their solid construction, they turn out to be highly durable. Without a doubt, they remain in good shape for over a year. In fact, people prefer to use them until they tear apart and become useless.
Brand Recognition
One of the main plus points of carrier bags is that they will repeatedly be in your customer's sight and mind. This is exactly what makes them more effective than those fleeting advertisements.
These days, grocery stores charge some amount for the bags they are providing. So we often see people bringing their own bags to such stores. Because the bag roams around with the owner, many people will get curious about your company. This means a carrier bag from your brand can make people recognize your business.
Customization
Who says you can't earn money while making a concerted effort to stop the usage of plastic?
Custom merchandise is on the rise as it is a form of self-expression. The new era is all about showing off your true self to the world. That explains the significant increase in demand for personalization.
Customized products with unique prints and patterns that look appealing. Everyone loves to get their hands on it, even if there is no specific use.
Above all, these items do the publicity of your brand, just like TV ads and billboards. Other than the aesthetic value of customized products, they serve a practical purpose. When you put them on carrier bags, they show a glimpse of your personality to the world.
The plastic alternatives mentioned in this article are easily printable. You can play with their designs as much as you want. Sure, you can use plain bags for your product, but what's exciting about that?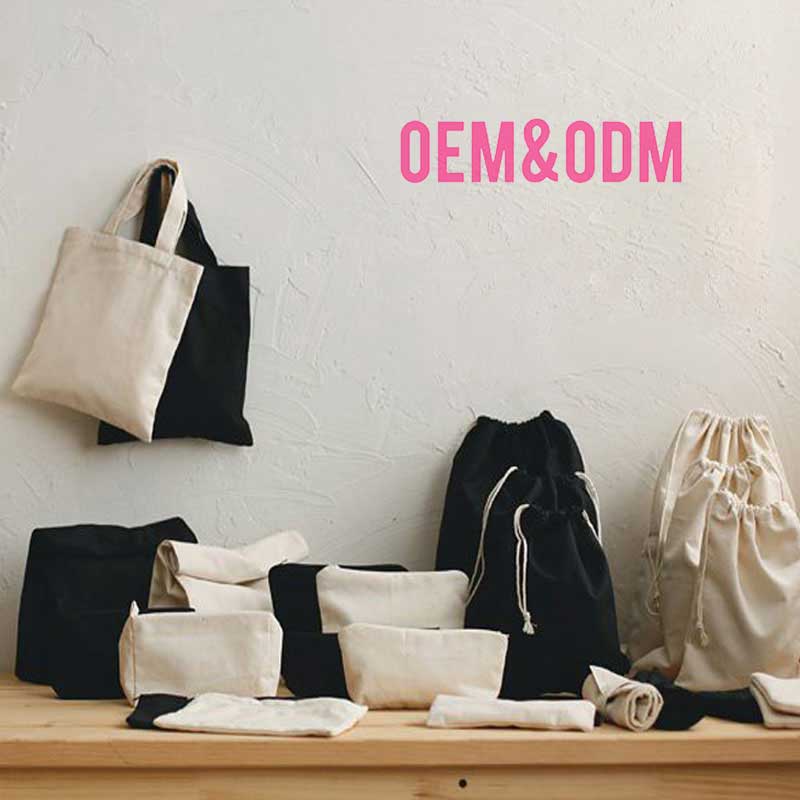 Six Exceptional Plastic Bag Alternatives
Do you think your product is exceptional, but it's not getting the popularity it deserves? Start by changing your packaging material. The plastic bags that don't pose a threat to the environment and improve your brand image are:
● Recycled paper bags
● Foldable shopping bags
● Canvas bags
● Jute bags
● Denim bags
● Reusable net bags
Recycled Paper Bags
In the making of recycled bags, used paper pulp is the primary material. Rather than disposing of paper in the local dump, we can get good quality and cheap bags. Recycled paper bags have twisted handles to comfortably juggle things around. From lining pet trays to being a grocery bag, you can reuse them over and over.
Foldable Shopping Bags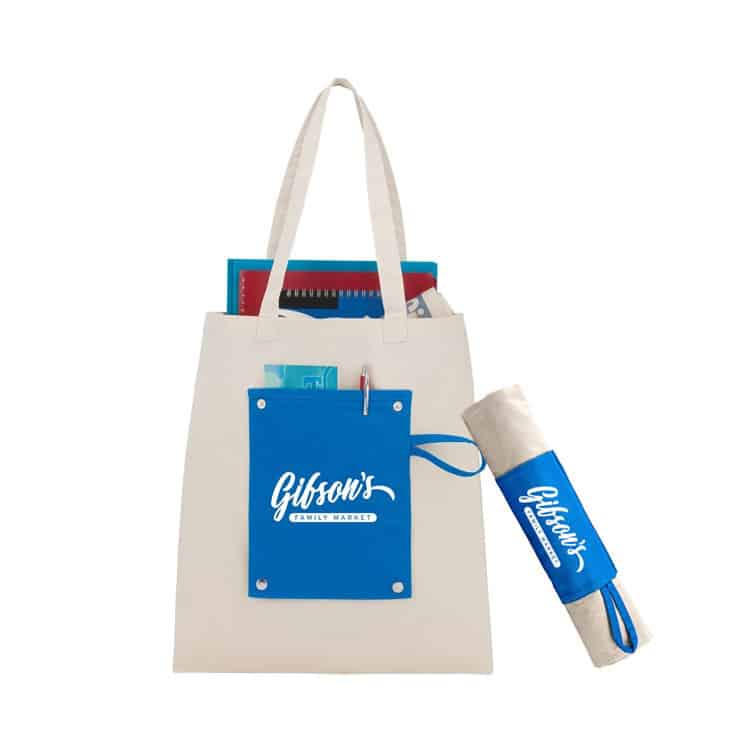 There are many fabric options for creating foldable bags. These materials include hemp, cotton, polyester, nylon, etc.
Consumers prefer reusable grocery shopping bags because they are easy to clean. Unlike typical bags, you can fold them and put them in any small area of your house. The very best of all is that they don't lose color and shape with time. So, if you print your company's logo on it, it will remain there for decades.
Canvas Bags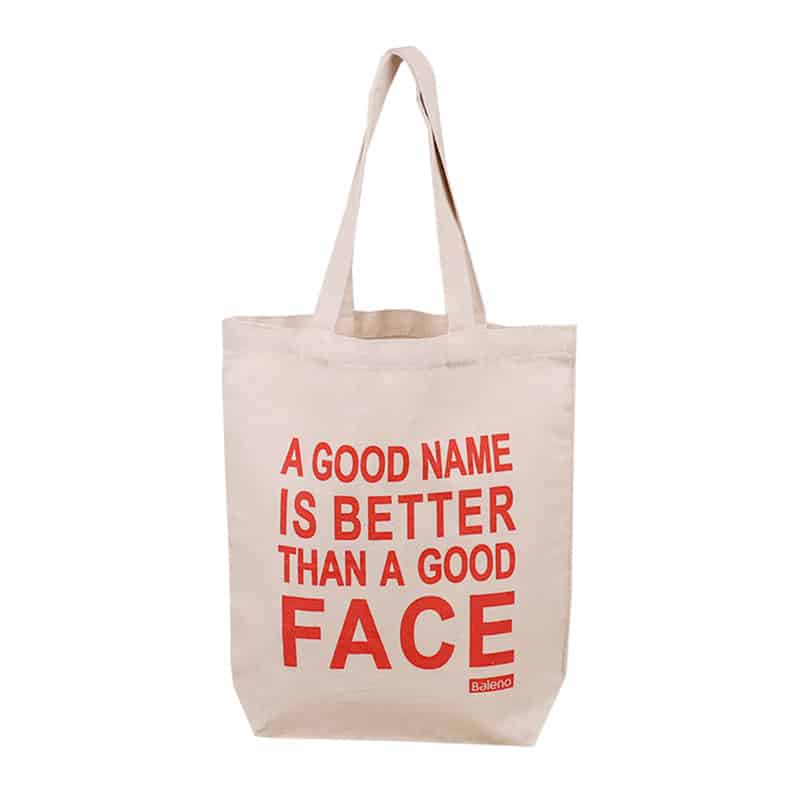 Design-wise, cotton canvas bags are relatively straightforward. However, their shape and dimensions make them useful. Their sturdy handles help you carry your grocery items from the store to your car.
Unlike flimsy plastic bags, they may have pockets to protect delicate items. For instance, bottle sleeves prevent bottle breakage by banging against each other. You can get tailor-made canvas bags in countless styles and at affordable prices. So, decide which design synchronizes with your brand and order them in bulk.
Jute Bags
Whether you want to give them away for promotion or as an alternative to plastic bags, they are great. These bags consist of natural fiber and have a minimal carbon footprint.
Denim Bags
From a customer's perspective, getting a denim bag on a purchase will be truly rewarding. These bags are ideal for promoting your brand campaign. They have ample space to keep the staples and are trendy at the same time.
Again, when the consumers have them, they will not feel the need for plastic bags. Many brands tried this technique to increase their revenue. It works flawlessly. Let's say two brands offer similar goods. But one uses a stylish denim bag, and the other uses a thin plastic bag. Where would you go?
Reusable Net bags
Net bags or mesh bags are perfect for keeping fresh food items. The transparent mesh allows you to see through it. Hence, everything will be neatly organized.
If you have a business that involves the supply of fresh food items, you are in the right place. When customers keep these transparent bags in the fridge, the products remain fresh. That is because these bags are breathable.
On the contrary, plastic bags suffocate your food, and toxic plastics may seep into it. That's why we say it's time to go green with these bags.
Summary
Recently, the pressure to eliminate plastic from our life is building up. With that, we must not experience any problem in carrying things around. In this regard, heavy-duty carrier bags are essential to protect our ecosystem.
Interacting with the audience through sustainable and eco-friendly products gives a better experience. That's when you get an edge on the competitors.
In short, you can feed two birds with one seed with heavy-duty carrier bags. After all, your long-term success depends on promotion, hard work, and creativity.