When taking a pet on a stroll regularly, one thing is inevitable: picking up after it. We know that it isn't an enjoyable chore, but skipping it is not even an option.
As reusable poop bag dispensers are no longer uncommon, it has become a big business. Manufacturers produce them in different styles and sizes. By buying these at wholesale, the experience becomes hassle-free for countless pet owners.
Read on to learn why dog owners prefer these dispensers to roam around.
What Are Reusable Poop Bag Dispensers?
Reusable poop bag dispensers are small containers used to collect poop bags.
People can easily attach them to the dog's leash or keep them with the other walking supplies. When people have them, they remember to keep the waste bags. With these dispensers, there won't be a single day of feeling gross and helpless when nature calls.
Six Qualities Of Great Poop Bag Dispensers
When choosing the best poop dispenser bags, you can consider the key factors. That means the ones that make a difference in the market and the user's life.
Here are a few characteristics that every pet owner would want:
Size
Weatherproofing
Durability
Convenience
Value
Size
Size
Size is crucial when it comes to poop bag holders. The dispensers that are too small or oversized will never make it to the customer's walking kit. So, they must be compact and easy to carry.
Weatherproofing
After finding the correct size, the next essential characteristic is weatherproofing. The water-resistant holders let people walk their puppy in the rain or snow. Luckily, they don't have to worry about the drenched wet bags.
Durability
Who likes to waste a penny on things that are cheaply made?
If the poop bag dispensers don't hold up, they end up in the trash cans. Therefore, look for the companies that use quality materials in the manufacturing process.
Convenience
Today, convenience in poop bag dispensers is not an alien concept. Many dispensers are easy to carry around by clipping them with the dog's leash or any other accessory. So, it is wiser to choose them.
Value
Several reusable poop-bag dispensers contain disposable poop bags. People are most likely to pay for the ones that look sturdy and have more bags at a reasonable price.
Four Unique Selling Points To Offer Your Clients
Every pet parent should protect the environment and public health. They can surely have the best item to throw the waste. Let's take a look at some fantastic options for your customers.
Functionality
Safety
Low price
Eco-friendly
Functionality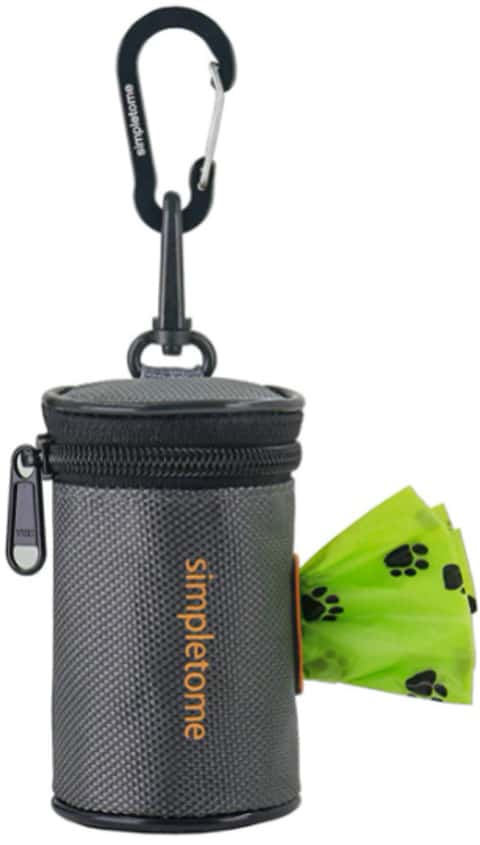 Zipper dispensers are easy to fill and attach to the leash. Once loaded, people can indulge in any fun activity with their dogs as it's not going to pop open randomly. However, it is a little tricky for the poop bags to glide out of the opening because the bag is flexible. Custom solutions can fix it by adding a lining to make the shape stable.
Safety
Honestly, taking care of the dog's waste is a mundane task. But with fun accessories, people can make it less boring. On that note, these lavender-scented poop bag dispensers are a gem. They have a LED light to help people clean their dog's mess at night. To make it last longer, contact custom solutions for a sturdy hook.
Low Price
These cute little dispensers are available at a reasonable price. They have a rigid and sharp Velcro fastener that may hurt your hands. Therefore, it is better to request custom solutions to add a ring to make the operations safe and smooth.
Eco-friendly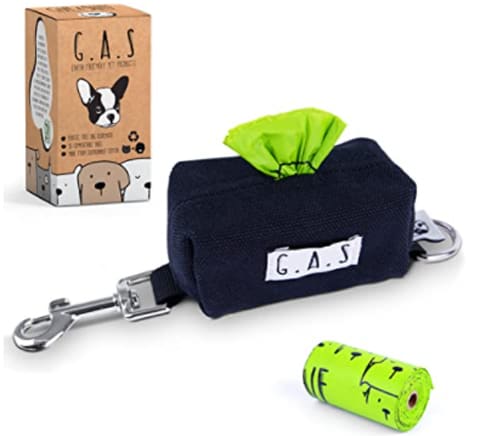 Order Customized Poop Bag Dispenser From AvecoBaggie
When a trader offers innovative dispensers, he gets an edge in the market before selling one item. You can also be the favorite company by providing the latest and easy-to-use items. AvecoBaggie gives you a wide array of options to add to these dispensers to satisfy the ones who own fur babies.
Summary
None of the pet parents would want to receive a fine or be answerable for leaving behind a mess. Even those who walk with more than one dog must have the convenience to complete cleaning with one hand.
And, to offer this comfort, you don't have to make a huge investment. AvecoBaggie helps you get personalized dispensers. From these items, people can grab a bag rapidly without fuss.