Tote bags are not just a sturdy choice to carry your items. They give you a medium to convey your message. Therefore, they are perfect accessories for your customers and employees.
To that end, they are ideal for retreats and exhibitions as well. Even after an event ends, these bags help you carry all your items to the office and gym.
Usually, the sustainable tote bags are easy to clean, water and tear-resistant. That is why they are the ultimate choice of hundreds of people. What's more, these bags are available with fashionable details!
Here are some events to use amazing tote event bags as an emerging company:

What Are Tote bags?
A tote bag is a spacious bag that allows a person to grab everything they want when leaving the house. To manage the weight, the bag has parallel handles on the sides. The sustainable options in a tote bag include non-woven, cotton, jute bags, etc.
All of the materials mentioned above are strong enough to perform the tough duties of a bag. Nowadays, they are available in various styles and shapes to suit most events.
Events Where You Can Use Tote Bags As Gifts
Tote bags offer versatility and elegance. So, they fit the bill in numerous ways during business promotions. You can distribute these tote bags in bulk as a clever gift. Here are some incredible options for seasonal promotions:
Business Events
Trade Shows
Bridal Showers
Birthday Parties
Beach-themed Weddings
Concerts
Church Events
Sport Events
College Events
Book Fairs
Store Inauguration Events
1. Business Events
If you are planning a business event anytime soon, you don't have to do much research for the gifts. You can order high-quality tote bags from a distributor with abundant personalization possibilities. So you can come up with unique conference bags ideas.
You can add your company mission statement and logos to the bags. In this way, you will have a double advantage. That is, your employees will love this generosity and your brand will remain in the eye span of a wider audience.
You can use simple conference tote bags. AvecoBaggie can dye them to match your company's logo.
2. Trade Shows
Gifts are the items that fascinated the audience at trade shows. Tote bags for trade shows can be your winning move to outshine the competitors. By making optimum use of trade show tote bags you can engage the audience.
For example, you can buy convention bags and fill them with small goodies. Custom solutions by AvecoBaggie give you a myriad of custom logo printing options. They will work as your moving billboards for years to come.
3. Bridal Showers
Using printed tote bags wholesale is a budget-friendly way of showing gratitude. You can treat your bridesmaids by printing something special on these tote bags. After all, they took out time to celebrate your event.
These pink tote bags are a hit if you are looking for a reasonable option. However, the handles of these bags are a little shabby. To replace them with sturdier ones, you can check out custom solutions to add adjustable D rings. Hence, your guests get custom event bags that will always remind them of you.
4. Birthday Parties
If you think the days of giving birthday party favors are behind you, you are heading in the wrong direction. No matter how old you are, you shouldn't skip them. That is because your guests expect some fun treats at a birthday party.
For that reason, we have picked these durable tote bags for you. If you don't want the snacks to fall out of these bags, you can incorporate snap buttons in them. To do that for you, custom solutions is available 24/7.
5. Beach-themed Weddings
Wedding welcome tote bags can be a sweet gift for your family. If you can't decide on the favor bags to welcome everyone attending your wedding, we have something for you. These beautiful tote bags have enough pockets for storing a wallet, sunblock, and so on.
Clearly, these wedding tote bags are not just for the show. They will be the highlight of your beach-themed wedding. These are thoughtful personalized tote bags that you won't find anywhere else.
These souvenir bags for weddings are big in size and quality. If you want to make them sturdier by overlocking, contact AvecoBaggie.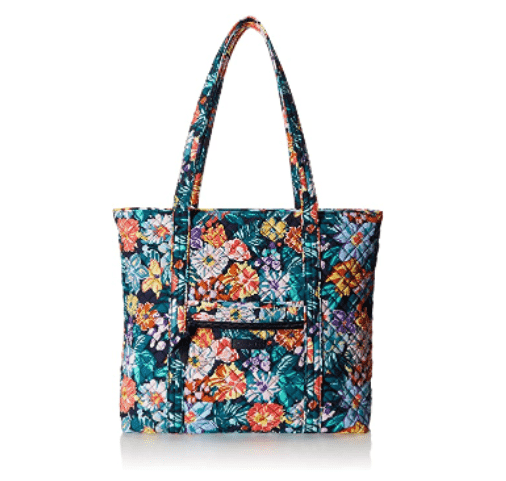 6. Concerts
Typically, people don't carry their usual bags to concerts. Due to the theme of the concerts, their normal bags are often looked at as boring pieces. Hence, you can give them stylish merchandise in the form of event bags. The concert tote bags are visually pleasing and suitable for the event.
These colorful concert bags are awesome for dancing around without losing any valuables. To keep the items extra secure, AvecoBaaggie can add pockets and zippers.
7. Church Events
Personalized tote bags can be a reminder of the things people learn at the church. Also, for some people, the church is a far destination. And, even if there is a local church across the street, lugging the stuff around can be tiring.
So, you can give them comfortable bags to hold their belongings for when they attend church. To let everyone know of the church, you can print a scripture or a symbol on the bag.
8. Sports Events
When hosting a sports event, printed tote bags wholesale are superb gifts. People prefer practicality and tangibility over everything when it comes to sports events.
There is nothing more useful than a sturdy premium-quality bag for a sportsperson. Tote bags are great for keeping that spare pair of shoes and clothing.
9. College Events
Students love organic and ergonomic bags. The reason is obvious when these bags are easy to carry and strong. Not only that, they are resistant to most of the superficial damage that could happen to a bag.
Students can stuff them to any extent, yet, they won't break open. People can wear them without the fear of spilling everything on the floor right before a class. So, these event tote bags are quite reliable.
10. Book Fairs
Another edge of the custom event bags is their long-term durability and low upkeep. When you hand them over to people at book fairs, they carry a bunch of books. Mostly, the tote bags are excellent for holding greater weight and long distances.
With custom tote bags, your book brand will make a consistent impression on the audience. Or, at least till the next book fair, these tote bags are not going to get old for the customers.
11. Store Inauguration Events
Starting a business by offering a handy item like event bags can have multiple benefits. The reusable convention bags will put you in the good books of your client immediately.
As a result, your brand, your message, and your products will get stuck in their heads. Additionally, with these inexpensive bags in bulk, you will save money on marketing.
In Conclusion
The event tote bags are robust, practical, versatile, capacious, and attractive. Each one in our list qualifies as the best bag for conventions. Plus, these bags tend to change our society's stance on environmental issues. We bet there is no other custom giveaway that comes near the popularity of event tote bags.
Visit custom solutions to get wonderfully personalized tote bags for different occasions.