Weddings are all about glamorous decor and heartfelt moments. It's an event that's remembered for a lifetime. For years, people would inscribe names on favors before presenting them at weddings. These favors then became a beautiful memory of the occasion. Today, souvenir bags for weddings are still in trend. In fact, a lot of thought goes into crafting a beautiful souvenir bag. This is because the bag will stay with the wedding guests for years to come.
As a retail store selling souvenir bags to wedding parties, finding the perfect bag can be tricky. Every wedding is different. Thus, you should not opt for a one-style-fits-all look. To accommodate all customers, you must know what to look for in a souvenir bag.
Here is a detailed article to help you choose functional souvenir bags for your client's wedding.
1. Fabric
The first thing your client will note is the bag's fabric. Whether casual or elegant, you will need to settle on a suitable fabric. Different bag materials give off different vibes, so you must assess all your options. Here is a list of fabrics that complement the sweet and romantic nature of weddings.
i. Cotton/Canvas
The threadwork and neutral style of a canvas bag make it an extremely versatile option for you. Based on your client's needs, you can print detailed patterns to give your cotton bags a custom finish.
ii. Silk
Originally from China, silk is the staple fabric for anything wedding-related. Apart from its rich appearance, the luxurious fabric has high tensile strength. This ensures it tolerates pressure, making it perfect for heavier wedding souvenirs. Can't decide on a good-quality silk bag? Look through our customized silk pouches to find one that's perfect for your brand.
iii. Linen
Linen is a timeless, airy, and vibrant fabric. Perfect for summer weddings, this breathable fabric is resistant to damage from stretching. Clients prefer these bags because they can decorate them with colorful prints. If you want a bag that maintains its shape, a linen drawstring bag is your best bet.
iv. Jute
Jute is a recent textile choice for many minimalist weddings. Apart from being eco-friendly, it is affordable and works great with heavier souvenirs. The thick and flexible fiber is also simple to work with, so you can design it to look as fancy or as simple as you want. If boho chic is more your clients' style, take a look at these jute bags from AvecoBaggie.

2. Size and Shape
Size is an important factor to consider when buying wedding favor bags for your business. The size and shape of the bag should fit its contents well. Therefore, you must decide on an appropriate size before selecting a bag. A bridal party often looks for compact souvenir carriers, like a gourd or curved bag styles. So avoid purchasing anything large and bulky.
i. Square burlap bag
Simple and traditional, a square burlap bag is often the first choice for party favors. The bag's roomy interior and exterior allow your clients to customize it as they please. From yummy snacks to scented favors, burlap bags give you lots of flexibility.
ii. Souvenir bag sets
The size of a wedding souvenir bag varies from client to client. Some customers like to keep wedding favors simple, while others like to gift an array of items. For this reason, choosing a size for wedding souvenir bags is tricky.
You can keep your options open by purchasing sets of various sizes. A set may include a small, medium, and large bag. Depending on your choice of fabric, a large bag can hold items that weigh between 0.5 – 2 kg.
However, not every wedding party requires huge souvenir bags. Do your customers prefer single, lightweight wedding favors? Then small and medium-sized bags are the ones to get! Though compact in style, these bags can hold items weighing up to 1 kg.
3. Font
Fonts play a vital role in the preliminary design of wedding favor bags. A fancy font adds beauty to the bag, while also showcasing your personality as a brand. When it comes to which font to use, it is up to you. There are two common typeface styles: elegant, and casual font styles.
Traditional calligraphy styles are a common choice for wedding fonts. This style exudes the elegance your clients need for their wedding stationery.
Some common fonts that enhance the look of wedding souvenir bags are
4. Color
Many people are unaware of the effect colors have on our minds. Different color palettes give off different energy. When deciding on a color palette, remember to keep your brand's aesthetic in mind. Cool colors, for example, exhibit serenity and calmness. At the same time, warm colors have an intense impact and stand out in the crowd.
The color scheme you pick should have a fair balance and contrast of colors. This will ultimately decide the mood and impression you create in the viewer's mind.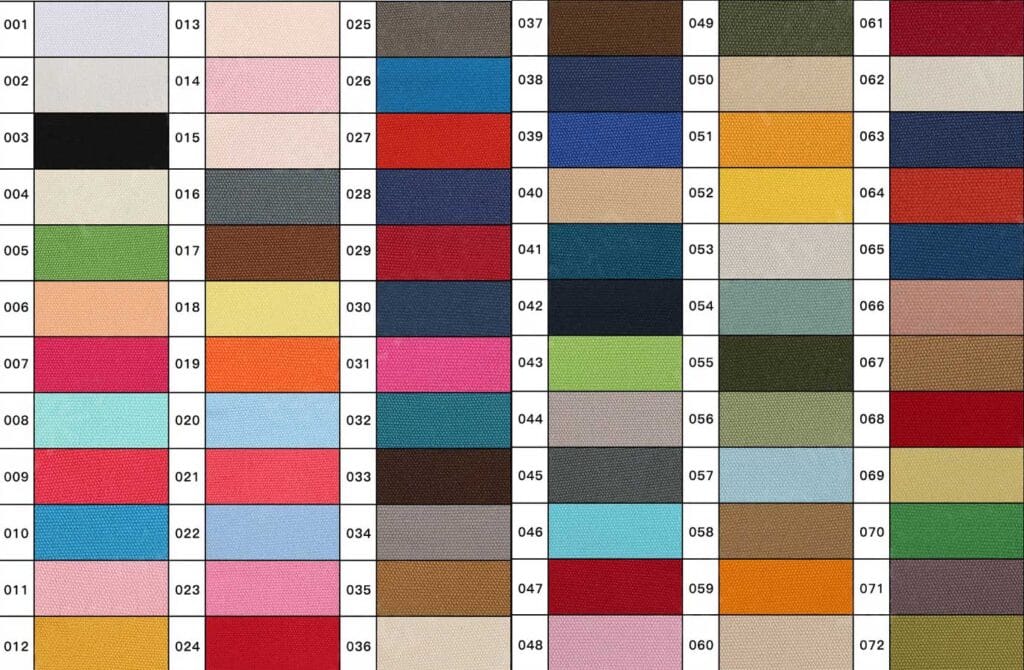 5. Printing Method
Gifts and weddings are synonymous. Your client will not want their near and dear ones to leave without handing them over some return gifts. When they do that, you'll want to make sure they remember it was you who made their fairytale come true. Therefore, choosing an appropriate printing method is fundamental to your brand's success.
i. Silk Printing
Silk printing is the go-to method for affordable, single, or double-color logos due to. If your logo is complex, we suggest choosing another method from our list.
ii. Heat transfer printing
Heat transfer printing works well with gradients and complicated multi-colors. This method gives a high-quality printing effect for limited printing areas.
iii. Digital printing
Digital printing is a method that's best suited for full-color, large-format printing. With high precision and unlimited color options, this method guarantees no fading.
iv. Flocking
This method is relatively new. It involves applying fibers to a base that has been previously coated with an adhesive. Therefore, the resulting logo has a three-dimensional effect. making it better suited to block letters and prints.
v. Embroidery
Embroidery has been a long-standing printing method for logos, due to its affordability. However, since this method limits the label area, it is often used for small logos.
vi. Gold Stamp
Affordable yet top-grade, this printing method is ideal for wedding favor bags. The only downside is that it only supports a single color, i.e., gold.

How Can AvecoBaggies Be of Help?
Although several wholesalers sell customized bags, AvecoBaggie tops the list. We offer a one-stop service from design to packaging, quality inspection, and shipping. Our OEM and ODM bag solutions are attractive, practical, and sustainable. With versatile and in-fashion designs, our bags make the perfect match for your brand.
Visit custom solutions to find personalized wedding souvenir bags.
Conclusion
At weddings, even the tiniest details need to be pre-set. Why should souvenir bags be any different? The secret to creating a quality wedding favor bag depends on several factors. Souvenir bags come in many different styles. But, your choice will depend on your clients' theme, needs, and budget.
We hope this brief overview helps you narrow down your search for the perfect souvenir bag. Take some time out and pick a design that conveys your brand's style and aesthetic vision.