Searching for the right-sized bag online can prove to be immensely challenging. There are many sizes available and no easy guidelines to help you make sense of the bags. In this case, you might be wondering how you're expected to choose the right fit for your brand.
This guide will assist you in figuring out the appropriate bag size based on the contents you want to put in it. Although the bag isn't in front of you, this will help you decide on the bag sizes you can get for different categories. From makeup bag sizes to bag sizes for business owners, we have got you covered!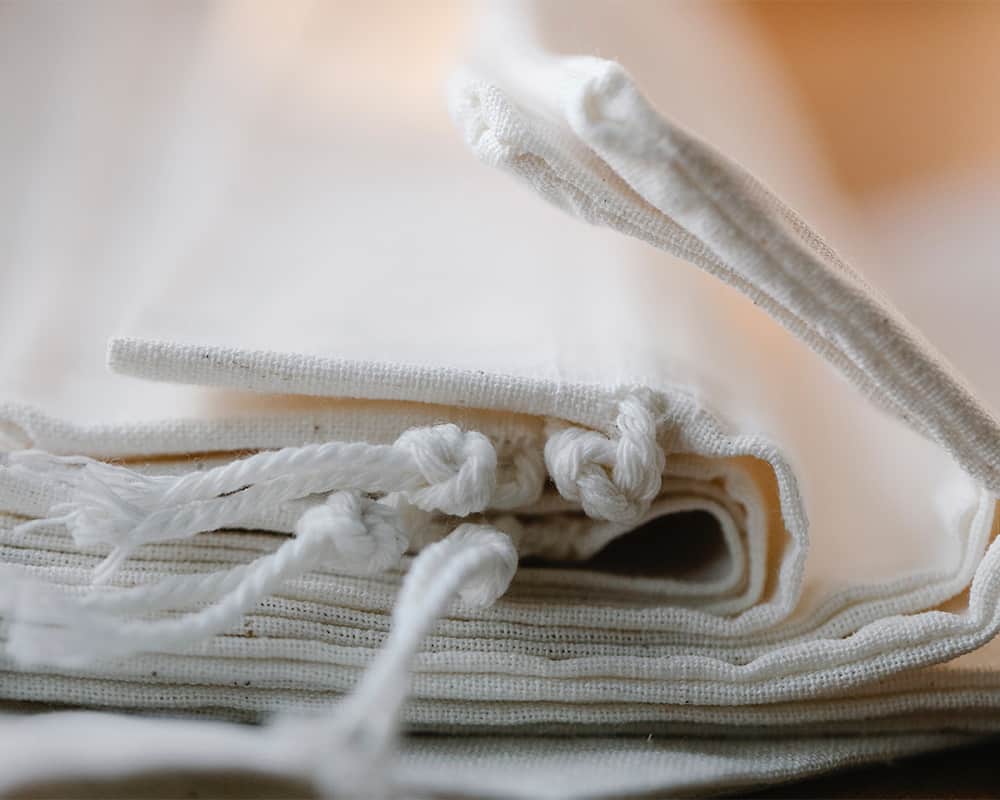 Measuring Your Bag Size
Bags, like shoes, should be well-fitting. Your customers will probably be traveling back home with the products. Hence, you should ensure that your bags are comfortable and easy to carry. This will not be possible if the sizing of your bag is off.
Shopping for bags online is no longer as simple as selecting a large or a small bag, regardless of the items. Nowadays, brands are more focused on measuring bag sizes before purchasing them.

You can follow the steps mentioned in this article if you are one such company. Here, you can learn how to measure new bags both externally and internally.
Which Bag Size Is The Best Fit For You?
The cost, practicality, and printing of packaging materials are all important considerations. However, businesses often overlook the sizing of the bag. The size has a substantial impact on consumer perception.
You want your package to reflect your company's image in the best possible light. If your package isn't the right size or is flimsy, then your product inside will get a bad review from customers. Keep reading to learn about the many bag sizes.
Bag Sizes For Makeup
Cosmetic bags help keep your brand's makeup organized in one place. If you are not sure about the packaging size, then consider the makeup you will need to put in your bag and select a size.
To be safe, always choose a pack that is a little bit larger than average.
A simple cosmetics bag is good enough if you prefer a small bag with a barely-there look. You can store essentials such as mascara, powder, and lipstick in this. On the other hand, if your brand wants to give off a more polished look, you can get a mid-size bag. This can hold more beauty products like foundation, blush, and other items. Not happy with either of these options? Opt for the custom solutions by AvecoBaggie! We can design your bags according to your needs and provide you with the makeup bag sizes you have in mind.

Bag Sizes For Clothing
There might be numerous ways to store your brand's clothes. However, garment bags help protect wedding gowns, business attires, and different fabrics. A garment bag is the ideal choice for storage and transport.
Using these bags will protect your pieces from dirt, dust, moths, and other types of damage. The most common sizes are 40 inches, 47 inches, 54 inches, 63 inches, or 72 inches depending on the length of the cloth.
Here's one from Amazon that measures 26 inches x 65 inches x 5 inches. Despite being extremely durable, this bag accentuates wrinkles on clothing. To avoid this, you can customize your own garment bag at AvecoBaggie! Here, you can choose your fabrics and materials to get the best possible result.
Bag Sizes For Art Students
You may think that art students should get the largest bag size to put their numerous belongings. However, this is not the case. Artist backpacks come in a variety of shapes and sizes. The best size is the one that will get the job done of holding the materials well.
If we use the example of an art student carrying large items like their portfolios, they may require a large bag. The best measurement for bags like these is 19 inches x 26 inches. So they can easily carry their supplies around campus.
Art students can also use messenger bags with the dimensions of 9.8 x 13.4 x 6.3 inches to carry lightweight items.
Bag Sizes For Business Owners
If you are targeting business owners, then you will need to consider their wants before deciding on a bag size.
The business bag is not a simple accessory that people just use daily. It is also said to be an indispensable, highly personal tool that you must tailor to their working hours.
A laptop bag is your best bet in this situation. The Targus Laptop bag has a measurement of 16.25 inches in length, 4.5 inches in width, and 12.25 inches in height. This makes it the perfect size for a business owner's bag. But, if this doesn't meet your requirements then Avecobaggie offers custom solutions. This will help you design the exact type of bag you're looking for.
Bag Sizes For Toys
Choosing a bag to fit a toy collection can prove difficult because you must consider the size of the toys you have. The ideal toy bag should have a large enough capacity to hold all the toys without falling apart. It must also be practical enough for children to carry it with ease.
Some bags that can hold toys very well are tote bags and drawstring bags. The 11.5x 10.3 x 1.8 inch canvas tote bag and the colorful 11-inch x 15-inch drawstring bag are two fantastic options!
Bag Sizes For Jewelry
Many of us know that jewelry-making means managing numerous beads, hooks and, charms. This explains why the end products are so delicate, fragile, and small.
When choosing the type of package you will need to pack the jewelry in, keep in mind the size of the products. This will help you customize your bags to the same size.
One great option for jewelry makers is this custom small satin gift bag that is 5.1 inches x 7 inches in dimension. Consumers can open and close these multiple times. They are also the ideal size for carrying jewelry items such as long necklaces, charms, and more.
Where to Find The Right Bag Size For Your Brand?
Finding suitable-sized bags for your brand can be tedious, but there's no need to worry! Here at Avecobaggie, you can find bags that are the height of luxury packaging.
With their custom solutions, you can choose the exact size of bag you want, with the guarantee of a unique, branded bag for your business.
Here is a list of the many bags you can customize according to your personal preference:
Summary
As you can probably tell by now, numerous bag sizes are available in the market. Moreover, each size thrives in a completely different setting. Almost all the bags mentioned in this article will likely be useful for you. But it's important to determine what works well for your brand and your customers' needs.
We hope this article helps you understand which bag size you should lean more towards. If you keep the above tips in mind, it'll be much easier to find bag sizes that work well for you and your brand. Happy shopping!