Coronavirus (COVID-19) has deeply impacted the world since it began late 2019. Not only has it physically affected many people, but also mentally, emotionally, and psychologically. Businesses are no exception either. While large corporations have merely dented their businesses, others such as small diners, bars, and cafes, have been forced to close because of the on-and-off lockdown implementations across the world.
That said, many businesses have decided to expand their product range to cover a wider market — and if you're looking for a sign to do the same, this is it.
There are many businesses seen online. From soap-making, to social media marketing — the options are endless. However, one has to be wise when expanding a product range. Take into account what people want, and how much profit you are projecting with your new offer, because some products gain more profit than others, and that's non-debatable.
Some new product trends are making and selling homemade jewelry and accessories, teaching any skill online, designing, social media marketing, writing, and selling merchandise. However, all of these requires skills, which many may not have the privilege to learn. That said, one idea that's attracting business owners and consumers alike, is selling canvas tote bags.
Blank tote bags are an absolute necessity for everyone. Why so?
They are cheap, versatile, durable, and fashionable. No wonder it's a great business idea. They have a low minimum order quantity or MOQ, and it's a low-risk option to those who just want to try their hand on entrepreneurship, and a good trial for those with businesses already, but want to test the waters. And that's just the tip of the iceberg.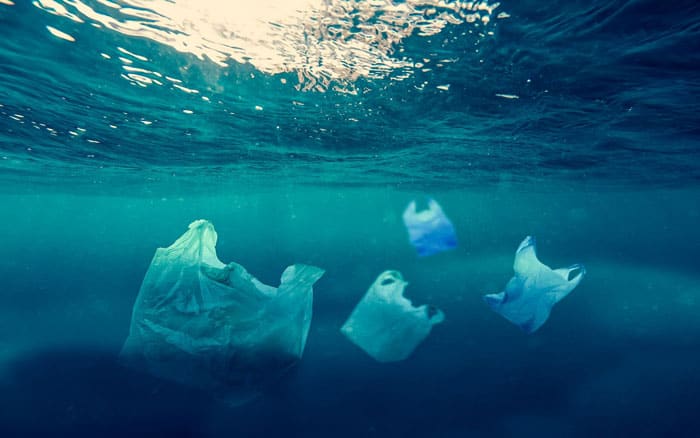 Historically, plastics have been known to cause severe damage to the environment.
It has been said that one plastic bag is used for an average of 12 minutes, and it takes more than 500 years for it to decompose. So you can imagine the harm tons of plastic bags have caused to our lands, oceans, animals, and even food. This is why after so many years, everyone, from regular consumers, to large corporations have been pushed towards using reusable alternatives.
And so, tote bags have come to life.
What is a tote bag?
A tote bag, essentially, is any bag that doesn't have any closures other than the handles on either side to hold the bag by. These reusable bags are often made of leather, cotton, linen, or canvas. The main purpose of a tote bag is to serve as an easy carryall and are suitable for carrying lots of stuff.
Why Blank tote bags can be made into expanding a business?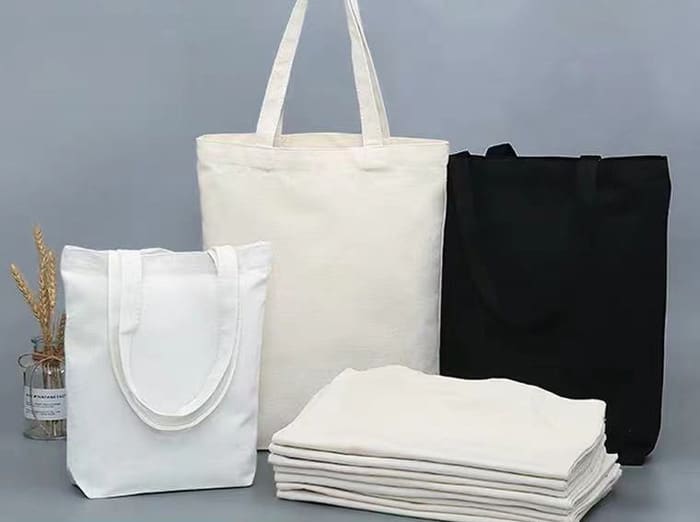 1 Blank Tote bags are always in high demand in the market.
It's something every person has a whole collection of in their closet. Tote bags especially, come in different colors,sizes and designs. They can be fully white, beige or black. You can DIY it on your own style.
2. They are eco friendly and reusable.
Remember how many years it takes a plastic bag to decompose? More than 500. Businesses have started using these reusable totes instead of the usual plastic bag for merchandise purposes. Not only does it help cut back on the harm done on the environment, it is fashionable, and it pushes other people and brands to do the same.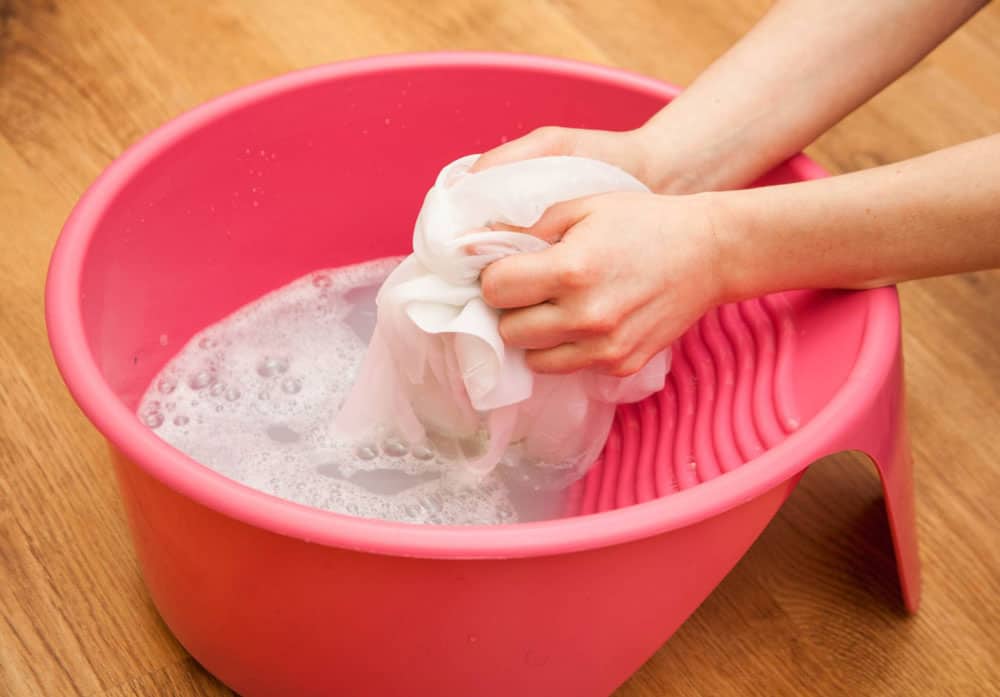 3.They are durable. Tote bags, especially those made of canvas, are made of high-quality materials. Even if you use it over and over again, get it dirty, and wash it, it still won't degrade and will last very long.
4. Tote bags business are low capital, high profit businesses. The MOQ is very low. Owners of blank tote bag businesses have reached up to 50% profit mark up because suppliers have a low minimum order quantity, and thus, make it cheaper. The design and creativity is what makes it expensive when you do your own pricing.
When personalizing blank tote bags for the purpose of selling, take into account the niche you'll be focusing on. What are the products you've been selling? How does it match your business' identity? Vision? Do an extensive research for your current and future market so you know what kind of designs you'll put out. Then, decide on what kind of material you'll be using to create the designs. Most of these businesses involve hand-painted designs, but if you're not the one who likes to paint, consider investing on a small heat transfer printing machine which can cost about $300.
Many business are now online. E-commerce, or electronic commerce refers to the purchasing and selling of goods or services, and sending and receiving payments using the internet. This is where your business is seen by people across the world. But since you're already in business, know if it's the right move to go online, if you're not already.
How to Choose a platform to expand your online business?
When choosing a platform, consider the things you want to use — the number of listings, payment options, security, order emails, etc.
Some of the best e- commerce platforms include: Shopify, BigCartel, Wix, Weebly, and Squarespace. All of these have monthly subscription fees ranging from $9.99 to $299/ a month plus transaction fees. But with everything included, it can be cheaper in the long run.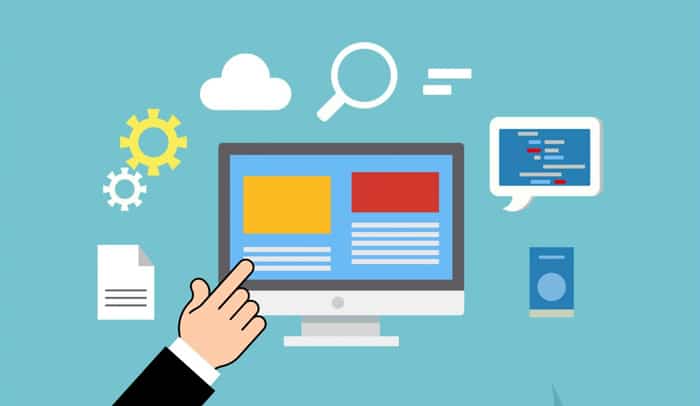 BigCartel has a free option. There are many other cheaper options too, plugins like WooCommerce that you can use on an existing website.
Other e-commerce platforms are Amazon, Ebay, and Wish. These are different business models compared to those mentioned because because these act like an online mall with different other merchants. Buyers visit the site to search for products they want to buy from an array of individual sellers. So you're not alone. But it is cheaper with less fees.
We still do recommend Shopify because it's easy to build a beautiful website as templates are already there. If you do want a more unique design, Shopify developers are online 24/7 to tend to queries. Building an e-commerce website from scratch has almost the same cost as subscribing to Shopify.
To learn more about starting from scratch, read here. To know more about the e- commerce websites, read here.
Recap of things to know when starting a blank tote bag business:
You'll need to conduct a market research. Yes, you already did one, but do another for your new product. Gather information about your new market — age, interests, common searches, etc. Know who your competition is — how long they've operated, advantages, disadvantages, etc.
Explore the niche you'll be doing when customizing bags. Since they're blank, you have a space for creativity. Learn what kind of material you'll be using. Are you going to paint on them or are you going to sew patterns? The possibilities are endless. Always make sure they're still relevant with your current brand and products.
Find a supplier. Many suppliers have a low minimum order quantity required. Which means, you can start small by buying a few bags to test it out.
Explore e-commerce options.
Overall, blank tote bags are a booming business. They are environment friendly, reusable, durable, cheap, customization, and have a high profit mark up. You can expand your offerings anytime you want, but make sure that you know that it's relevant to your current product range and your market.