For years October has been the official Halloween season. With October 31st nearing, Halloween-themed marketing, parties, and haunted houses become more prevalent. This, along with unlimited candy contribute significantly to the holiday's appeal for adults.
People of all ages enjoy Halloween. While some spend days creating unique costumes, others prefer to binge horror movies. As for kids, trick-or-treat is a top priority during this spooky festival. In fact, Halloween is children's favorite holiday for this very reason. It allows them to indulge in a variety of sweets, and who doesn't like sweets?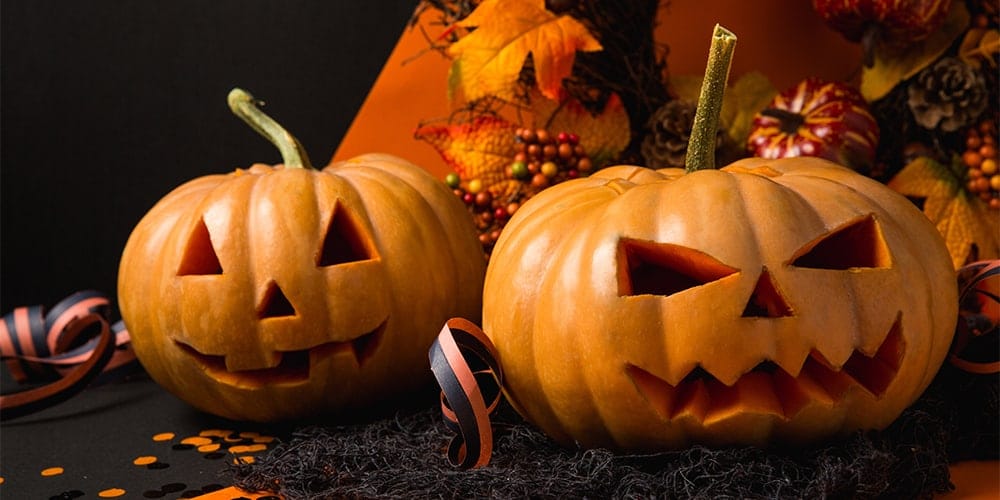 Therefore, Halloween is the ideal opportunity for businesses to connect with customers. This article lists down ways you can use Halloween to market your business this fall.
How Do Halloween Bags Help You Market Your Business?
Current trends allow you to present your product in a way that is appreciable to the customer. Previously, customers didn't focus much on constant marketing. However, today's customers have drastically changed. As a business, you must use unique marketing methods to connect with the audience on a personal level. Personalized Halloween bags are one such effort.

1. Increases Reach
Custom bags are a popular way to increase brand reach and awareness. Combine that with a festive holiday, and your brand has a great marketing campaign set for months. Get your creative juices flowing to build ads that the customer remembers.
2. Tailored Message For The Audience
Personalization is essential to ensure your marketing strategy succeeds. When you tailor a message to a specific audience, you're bound to receive positive results. Businesses typically pack a creative punch into their taglines. This helps them advertise themselves and meet consumer demand for spooky trick-or-treat bags.

3. Halloween Is The Perfect Holiday To Promote
Halloween is a great holiday to focus your marketing efforts on. With high marketing costs and the risks of it failing, companies are careful to choose their strategies. Often, businesses consider marketing efforts that let them tap into new audiences. However, since the frightening theme of Halloween attracts people of all ages, this campaign is sure to boost your sales by a great margin.
4. Lasting Effect On Passersby
Single out your brand by using creative Halloween-themed prints on your custom bags. A unique bag will garner the attention of passersby and potential clients. Everyone who views it will remember your brand for its up-to-date marketing. So, make sure to include your logo and address on all bags.
5. Encourages Communication With The Client
This kind of marketing effort helps you connect with the customer on a personal level. It shows them that you care about the festivals they celebrate.
To take your marketing one step further, you can ask your customers to share images of your bags on social media. Plan a fun challenge or a giveaway to encourage more people to take part and market your brand for free.
How To Use Halloween Bags As An Effective Marketing Tool
Listed below are some ways you can incorporate Halloween bags into your marketing strategy:
1. Favored Option
Giving away Halloween bags as a promotional item will ensure that you remain in the minds of customers. Parents typically do not want to spend a lot of money on these bags. Therefore, you would become their top pick if you gave them out as a buy-one-get-one-free offer.
2. Switch It Out For A Plastic Shopping Bag
If your business plans to go green, AvecoBaggie's eco-friendly bags are a great way to start. Available in cotton, canvas, and jute, these bags will come in handy for your customer time and time again.
Give out all your products in reusable Halloween bags for the full month of October. This is a great marketing ploy since your clients will not only appreciate your festive spirit but also your efforts to reduce plastic waste.
3. Premium Customer Privilege
Brands often send out gifts and coupons to their premium customers. If you plan to send gifts to your valuable clients, pack them in your Halloween-themed bags. This will show your customers you appreciate their loyalty and support of the firm.
4. Free Bag With Every Sale
Throughout October, you can offer free Halloween bags to customers who buy from you. People will remember your business and continue to brag about you to their friends. This may also encourage more children and their parents to visit your store.
5. Send Them In The Mail
AvecoBaggie bags take up little to no space, making them an excellent mailing item for clients. This is an affordable method of getting your brand's promotional materials seen. You can also fill the bag with exciting offers, such as coupons or information about a promotion.
6. Use Halloween Bags to Decorate Your Space
Your custom Halloween-themed bags can double as decorations for your store. People like it when businesses actively participate in celebrations. It is a fantastic way to beautify your store while also attracting customers. Customers will feel like they know you personally. And if they have kids, they might even encourage them to buy the bags from you.
Top 5 Designs To Get Printed On Your Custom Halloween Bags
Halloween is one of the easiest festivals to market. With design options ranging from cute and funny to sadistic and terrifying, the possibilities are endless. Let's examine some of the most popular ones:
1. One-eyed Creature
Along with your brand logo and a clever tagline, a cute, terrifying one-eyed monster can help create a frightful atmosphere.
2. Mummy Bags
If you're looking for something wittier, consider a mummy design with a humorous phrase. One-liners like, "I'm all wrapped up in you." or "Letting myself unwind a little." will be a sure hit among customers.
3. Eerie Pumpkin
The most popular design for Halloween trick-or-treats bags features pumpkins as the holiday's emblem. Attach phrases like, "Gourd vibes only" or, "I'm ahead of the curve" to attract the more sophisticated crowds.
4. Spider Web
Spider web is another popular Halloween symbol. Pair this print with a unique tagline such as, "Hope your October is crawling with fun." for an effective marketing campaign.
5. Witch's Broom
The witch's broom is a new concept that businesses are currently capitalizing on. An animated witch paired with creative puns like, "Witching you a happy Halloween!" or, "Resting witch face" is yet another great way to engage young customers.

Custom Printed Halloween Bags To Help You Stand Out Amongst Competitors
Marketing comes at a high cost. And if not done right, can pose a threat to many brands. As a business owner, your marketing efforts should focus on helping your company succeed and scale new heights.
Companies often capitalize on festivals to broaden the visibility of their brands. Using this technique gives your business an edge, making it appear culturally aware. In addition, when someone carries the bag, many people will see your company's logo or message.
Conclusion
At AvecoBaggie, we are pros at creating sustainable designs that wow our clients. To fit the needs of your company, we offer customized festive bags with a marketing imprint. Learn more about our bags and how you can design them by visiting our custom process page.