Do you know what's versatile, fashionable, and doesn't pollute the environment for 500+ years? That's right! It's a canvas bag.
Canvas bags are an amazing way to showcase your fashion sense, creativity, and love for the environment. Yet, like any reusable item, they need to be maintained through regular upkeep. You may be wondering, how in the world do I wash a canvas bag? Don't worry, we have some tried and tested ways to help you do that.
Some canvas bags are minimalistic and plain. While others are embellished with prints and adorned with different trimmings. This means you need to be mindful of these differences while cleaning them. The two most common ways to clean a canvas bag are hand washing and machine washing. Before deciding how to wash a canvas bag, we recommend narrowing down the best approach to suit your bag.
Has your canvas bag seen better days? Read on to explore some useful tips to keep your trusty travel companion in top shape.
How to Hand Wash the Canvas Tote Bag?
Canvas bags that are painted, dip-dyed, or decorated with various trimmings often need to be handled with more care. If you don't want to risk damaging the beautiful prints, embroidery, or ornaments that make your canvas bag stand out then handwashing is the way to go. While this method can take a bit of elbow grease, seeing your shiny good-as-new canvas bag makes it all worth it!
Here's a simple step-by-step handwashing process for cleaning your canvas bag:
Step 1: Preparing the Canvas Bag
Canvas bags often have some structural pieces such as a cardboard bottom. Which can get damaged if exposed to water. Your bag may also have other sensitive metallic or hardware fixtures. It must be removed before you embark on the cleaning journey. If your bag has some debris or grime on it, it's better to brush it off at this stage.
Step 2: Testing the Colorfastness
If you have a dyed canvas bag it is necessary to check the colorfastness to judge how it responds to water. Bags with a low colorfastness can bleed into the water – and even sabotage other clothing items. We recommend dip-testing a small part of the bag by soaking it in some water. As the water soaks in, you can squeeze it out and dry it with a paper towel.
Here's what you can do depending on the results:
Dye Bleeds Out
This signifies that the material is not colorfast. You'd be better off giving your bag a stain treatment by focusing on stubborn spots. We do not recommend exposing such bags to a lot of water unless you want to end up with a faded bag!
Dye Stays Put
Congratulations! This means your canvas bag will most likely keep its vibrant colors even if you soak it in water or machine wash it.
Step 3: Gearing Up for Stain Removal
A lot of dirt, grime, and stains can end up on the canvas tote bag after continued use. Before you give it a final wash, it can be helpful to pre-treat the bag for stains. You can use the stain remover of your choice, keeping in mind the material and make of your canvas bag.
Step 4: Scrub with a Soft-Bristled Brush or a Cloth
It's finally time to put those hands to good use! All you need for this step is a soft-bristled brush or a cloth. dip your brush in a mixture of mild detergent and warm water. Use a circular motion to scrub and clean the canvas bag. Once you are satisfied, rinse off the bag and admire the fruits of your labor!
Step 5: Air dry and Enjoy!
Once the hand washing process is complete, leave your damp bag to air dry. You can also put it in a dryer if the care tag recommends it. Don't forget to pat yourself on the back and enjoy your good-as-new canvas bag!
How to machine wash the canvas tote bag?
Own a simple, white canvas bag or one that doesn't have a lot of sensitive embellishments? Machine washing is the ideal solution. As compared to hand washing, this approach is a piece of cake. Here's a step-by-step guide of the machine washing process:
Step 1: Preparation, Testing, and Stain Removal
We've already mentioned how you can prepare your canvas bag for a wash. This step involves removing all the fixtures. Along with testing the bag for colorfastness. And performing stain pre-treatments for the best possible results.
Step 2: Set up your Washing Machine
It's finally time to set up your washing machine to ensure the best conditions for your canvas bag. We recommend checking the label on your canvas bag to note the ideal temperature. Bags that are printed, painted. Or feature decorations should be washed at a colder temperature. This will allow your bag to keep its original shape and get rid of shrinkage issues. Another helpful tip is to slow down the centrifuge for a gentler wash.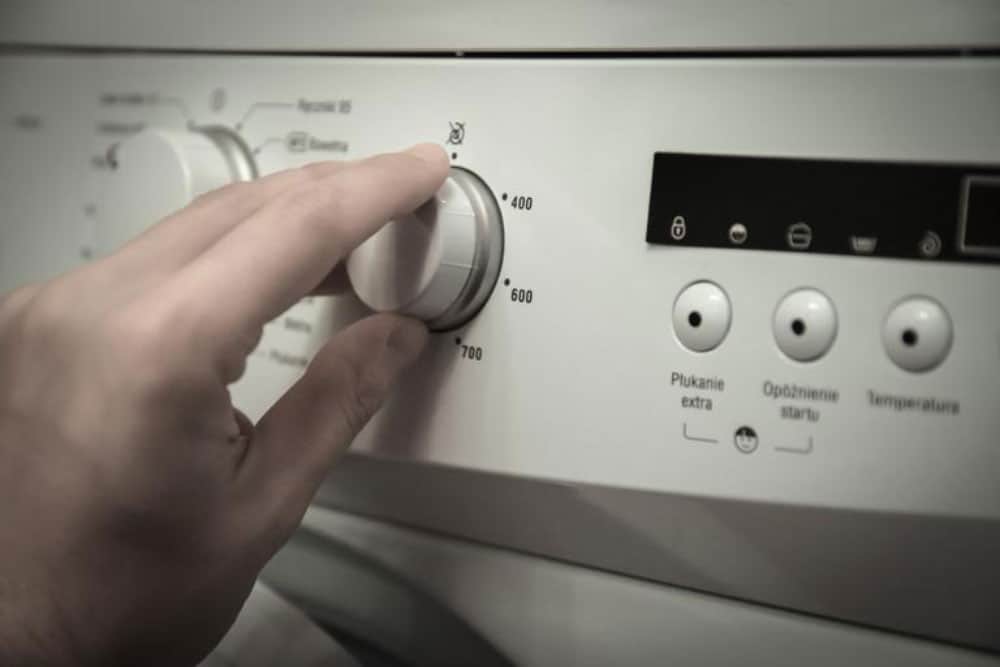 Step 3: Add Mild Fabric Detergent to the Machine
After figuring out all the settings – add your favorite mild fabric detergent to the machine. Now that your washing machine is all set, you're ready to pop in the canvas bag and watch it whirl! Usually, one cycle is enough to give your bag a good cleaning. Make sure to remove your bag immediately after the wash.
Step 4: Unfold the Bag and Air Dry
Fresh out of the washing machine, your bag may look like a crumpled mess. Disclaimer: do not be alarmed! All you have to do is to unfold the bag and reshape it. It is recommended to let your bag air dry as heat dryers can make the bag shrivel up. hang up the bag on a clothesline or a chair and it will be dry and ready to use in no time!
10 Tips from a Canvas Tote Bag Manufacturer
As manufacturers of a wide range of canvas bags, we have acquired some valuable knowledge. This is to help you keep your bags looking fresh and new. Take a look at some of our super useful tips. You can use them in tandem with the approaches mentioned above for the best results.
As manufacturers of a wide range of canvas bags, we have acquired some valuable knowledge. This is to help you keep your bags looking fresh and new. Take a look at some of our super useful tips. You can use them in tandem with the approaches mentioned above for the best results.
1. Can't find the right cleaning solution? You can substitute the mild laundry detergent with any mild soap. Including body wash, dishwashing liquid, or baking soda.
2. Magic Mixture. You can create the perfect cleaning solution. mix half a teaspoon of detergent for every cup of water.
3. Innovative Cleaning Tools. Use a toothbrush to scrub your canvas bag. Don't forget to be gentle!
4.Slaying Stubborn Stains. Can't get that stain out? Mix a tiny drop of bleach with the cleaning mixture to whiten super stained areas but not before you do a patch test! Keep in mind not to do this if the bag is natural color or unbleached.
5.Beyond the Canvas. If your canvas bag has laces, leather, or other materials that don't respond well to washing, remove them. And then, start cleaning.
6.Shine On. Many canvas bags have metallic elements that can appear dull over time. Make them shine with metal polish or cleaner. Also, make sure to keep them far away from water to avoid rusting!
7.Take Care. More often than not, your canvas bag will have some care instructions attached to it. Don't forget to give it a read.
8.Protection. You can use a protective spray to avoid stains and keep your canvas bag looking fresh.
9.Top Shape. Is your canvas bag a misshapen mess? Make sure to store it upright or flat to avoid crumpling.
10. Keepin' it Fresh. Don't leave your canvas bag in the washing machine for too long as it can promote bacteria and mold growth.
Summary
Canvas bags come in a variety of forms. It can be hard to narrow down a single foolproof way of maintaining and cleaning them. Our tips and tricks are compiled after years of handling canvas bags up-close. And will help you keep your favorite bags in amazing shape. Happy cleaning!