Many offline exhibitions reopened with coronavirus under control.
Different from online exhibitions,offline exhibitions provide a chance for exhibitors and buyers to talk face to face.
if you are a visitor, you can check different fabrics on exhibition,like soft, texture, color, and different logo printing methods,even you only have an idea, they will give you a professional solution if you share it with exhibitors.
I listed introduce 10 promotional gift exhibitions that canvas bag manufacturers attend:
Christmasworld
Date: 28 Jan.-1 Feb. 2022
Add: Frankfurt am Main
Christmasworld like the name of this exhibition,
you can find multi-festival decorations and Christmas promotion gifts options in there.
Santa decoration drawstring canvas bag
Christmas canvas bag in 50x70CM,
it's large and printed with Christmas elements,
such as Elk, Santa, candy cane…
filled with cotton around the Christmas tree create the best atmosphere for Christmas!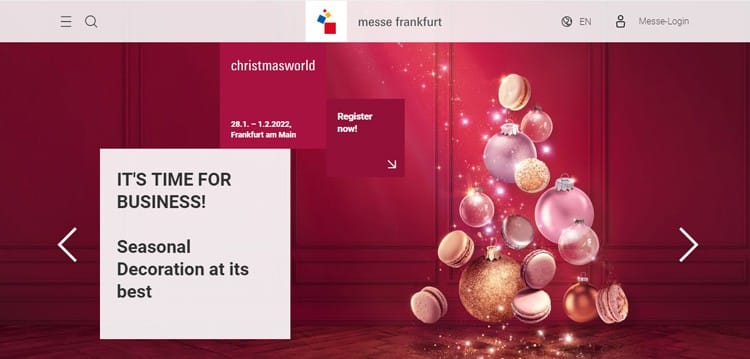 NY NOW
Date: 6. -9. Feb. 2022
Add: 429 11th Ave, New York, NY 10001, USA
NY NOW is the modern wholesale market held twice a year in New York,
you can check fashion design and create new trends in NY NOW.
Due to NY NOW face to retailers and wholesalers,even you want to start a small quantity business, there are various choices.
As we mentioned on Why Eco Bag Wholesale Is A Worthy Investing Business For Beginners, canvas bag business requests low MOQ, the smallest quantity is only 50pcs, which means a small amount can start bag business!
Besides, production time for canvas bags is around 10 days,
compared with other promotional gifts, it's fast and low risk.
If you catch trends for fashion in NY NOW, talked with a canvas bag supplier and you will receive bags 2 weeks later.
Ambiente
Date: 11.-15. Feb. 2022
Add: Frankfurt am Main
"Ambiente" means environment,
nowadays we will think of "Eco friendly" when people talking about "environment"
White pollution make damage to sea animals,
disposable paper bags caused waste for trees,
"Depending on the tree, it might take 10-20 years for one growing in a sunny area to reach maturity or 30-40 years in the cold. While those in the northern parts of Canada and Europe might only grow a meter or two per year. "
Cotton bag, Linen Bag, Burlap bag, and Jute Bag all made from 100% natural plant, they are reusable, recycle, and washable.
Choose eco bags and save the earth together!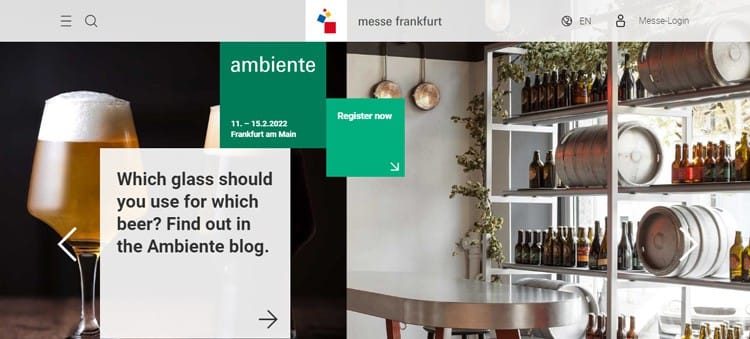 Tokyo International Gift Show 2021
Spring: 8.-10. Feb. 2022 Autumn: 13.-15. Oct. 2021
Add: 3-11-1 Ariake, Koto-ku, Tokyo, Japan 135-0063,Tokyo Big Sight Inc.
Tokyo is a big gift market in Japan, as past report shows 50% of visitors are retailers.
Though it's Tokyo gift exhibition, you can visit around 45 countries products,
including North America, European countries and Oceania,
if you locate in Southeast Asia, and planning to visit your first-time international exhibition,
ASDMARKETWEEK
Spring: 27 Feb. -2. Mar. 2022 Autumn: 21. – 24. Aug. 2022
Add: 3150 Paradise Rd, Las Vegas, NV 89109
ASDMARKETWEEK is the leading B2B trade show held in Las Vegas every spring and summer.
ASD Market Week brings the world's most diverse retail products and provides an efficient shopping experience, which is different from other exhibitions in the industry.
Hong Kong Gifts & Premium Fair
Date: 27.- 30. Apr. 2022
Add: 1 Expo Drive, Wanchai, Hong Kong
Hong Kong Gifts & Premium Fair it's an international exhibition well-known both at home and abroad, in addition to foreign companies, there are a lot of Chinese companies attend the show.
You can check more than 19 categories of exhibits, feeling quality, and discuss the best price on the spot.
Hong Kong is a financial center, there are too many trading companies for sourcing promotional gifts for their foreign customers every day.
Compared with other promotional gifts, canvas bags can print beautiful logos and are no location limited, at the corner or full side printing both OK,
Under big quantity, unit cost even doesn't exceed 0,5 USD.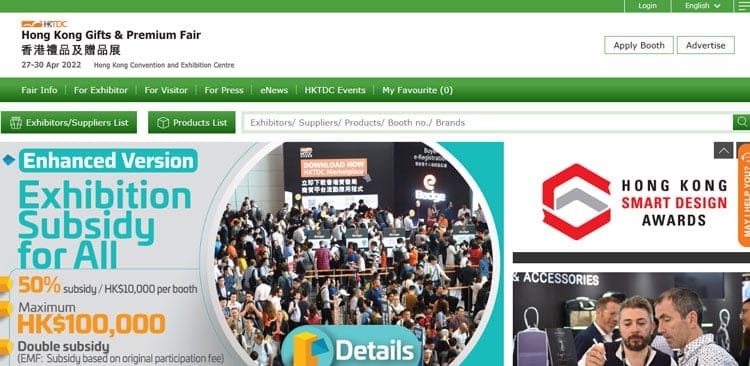 SIPREMIUM – SEOUL INTERNATIONAL SOURCING FAIR
Date: 8. -10. Apr. 2021
Add: 513, Yeongdong-daero, Samseong-dong, Gangnam-gu 135-091, Seoul, South Korea
Reusable bags as packages not only get a good impression from customers but also attract potential customers.
Use canvas bags to replace paper to pack gifts, it helps products look more luxurious,bag wrapped gifts keeps the mystery and bring big surprise for the receiver!
Common gift bag including drawstring bag, zipper bag and mail sack.
Customization will help you find best solution.
REED GIFT FAIRS – SYDNEY
Date: 20. -23. Feb. 2022
Add: 14 Darling Dr, Sydney NSW 2000, Australia
When talked think of Sydney, you will remind of the elegant white Opera House, cute kangaroos and koalas, and tall palm trees stand by road.
Most Australian design is colorful,energetic and natural.
If you want pattern printed bag, canvas and non woven are recommended materials.
Impact full printing can attract the visitor's attention in a flash,exhibition has tens of thousands of traffic every day, at same time,there are thousands of exhibitors.
Displaying the different customized canvas bag prominently in the booth,visitors can notice at a glance the different options available to them and thus have the possibility to negotiate.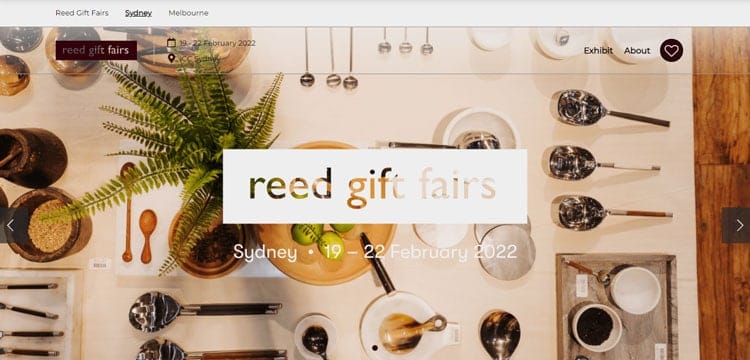 AUTUMN FAIR
Date: 4. – 7. Sept. 2022
Add: NEC Birmingham, B40 1NT, UK
The Autumn Fair, held at the NEC in Birmingham, is a curated exhibition for the new retail era. Taking place from 4-7 September 2022, Autumn Fair 2021 will continue to fuel the home and gift retail sector.
The Autumn Fair in conjunction with the new fashion division Moda, will offer four new key shopping destinations, including Home, Gift, Moda, and Design & Source.
Reconnect with new and existing customers who are looking for the latest products and cross-buying opportunities.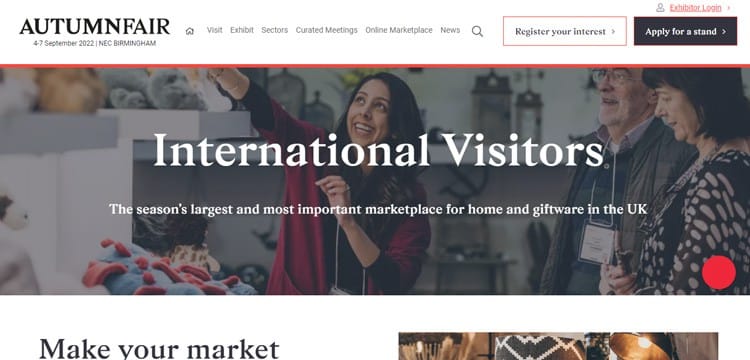 Corporate Gifts Show
Date: 3. – 5. Mar. 2022
Add: Bombay Exhibition Centre (BEC), Mumbai, India
Mumbai Corporate Gifts Fair is one of the largest and most popular fairs in India,
category range including premium and luxury gifting, pharma merchandise gifting, seasonal and festive gifting, customized textiles and customized printing solutions.
Why not choose a canvas tote bag as new staff gift?
Different from regular shape, tote bag with side pocket and zipper help staff easy to take laptop, notebook, bottle and other things.
On the other hand, canvas tote bags support DIY,
everyone can put own favorite badge, pendant, even painting also ok!