As the modernization of the world continues, you'll start noticing that canvas bags are slowly but steadily replacing plastic bags in the market. That's because humans are now more aware of their responsibility to recycle. We realize that Canvas bags are by far the better option for the environment.
For one, they're biodegradable, not to mention recyclable, which means that you can easily style them up and even turn them into new items. However, as the demand for canvas bags has increased, so too has the supply.
New manufacturers popping up every day may make it difficult for you to decide who to trust. But that's where we come in! Follow this article till the end and we guarantee you'll have a better idea of what to look for in canvas bag manufacturers.
Why Choosing The Right Canvas Bag Manufacturer Matters?
The increase in the popularity of canvas bags has also increased the number of manufacturers. Only a few trusted manufacturers remain who don't sacrifice quality for quantity. It has become imperative that you learn about these few good manufacturers and learn to identify them yourself.
8 Steps To Find The Best Canvas Bag Manufacturers
Don't quite know how to go about identifying them yourself? No worries because here's an 8-step plan to make your search easier:
Step 1: Create A List Of Suppliers
There are a few things you need to research when trying to find the top canvas bag manufacturers. First of all, find out how long a certain company has been manufacturing canvas bags. In most cases, the long-term manufacturers are the ones who can deliver the highest quality.
So, find them and only include them in your list. After that, find their most popular bag and check the overall feedback it has received.
Remove the ones from the list who've more than 5 or 10 bad reviews of their best-selling bag. This way you'll narrow down the absolute best designers of canvas bags in the world.
Step 2: Determine Why You Need A Canvas Bag
Different manufacturers make different types of canvas bags according to their various uses. So, the next thing you need to decide is what you want to use it for.
Do you need it for occasional trips to the beach or shopping? Or perhaps you want to make it an office bag? Of course, the degree of quality you require depends upon your use. If it's for occasional use, then it doesn't need to be of exceptionally high quality.
So you've to find a manufacturer that makes moderate quality bags for cheap prices. Surely you can apply the same principle to the other bags, so let's move on!
Step 3: Narrow Down Suppliers That Offer Custom Solutions
Not many manufacturers offer custom solutions, but the ones that do are worth shortlisting.
If you're a person who likes adding your own unique style into everything you're wearing, then you need to find suppliers that offer custom solutions.
It is a proven fact that the more recognized manufacturers offer custom solutions. So, in this way you get to reduce your list further. Separating the great from the good in the process.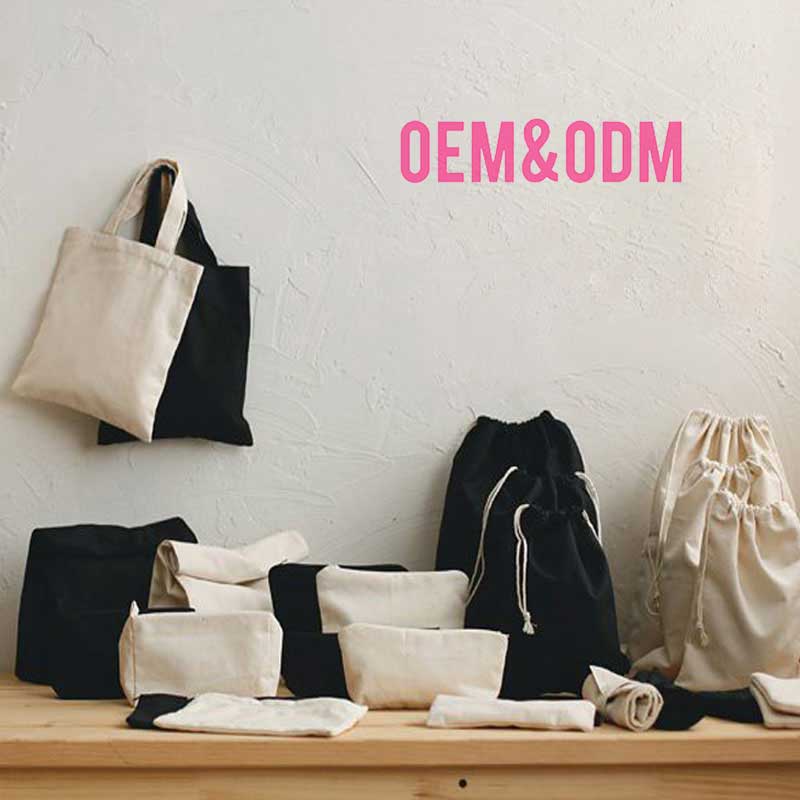 Step 4: Test The Knowledge Of The Suppliers
Of course, when we mean 'test' we do not mean an actual test. This step actually involves painstaking research.
This may be the most time-consuming step out of the 8 we have provided. As it requires you to individually check each manufacturer's website and all the canvas products they sell. Similarly, you have to carefully read their About Us section and what makes them stand out.
Learn how long they've been creating canvas bags, what they know about them, and the extent of their knowledge.
Step 5: Evaluate Supplier Responsiveness And Customer Service
This next step may be the most important of the lot. It again tests your research ability. This time you've to head on to amazon or any other famous online shopping website. Read the questions people have posted about the products of the manufacturer.
You're specifically going to look at two things:
The quickness of their response by calculating the time taken to respond after the question was posted.
How adequate is their response is and does it satisfy the person asking the question?
Alternatively, instead of waiting around for someone else to post a question. You can ask the question yourself.
This will make it easier to calculate the time taken by them to respond. Whatever your method, the objective must be to evaluate their responsiveness.
Depending on the time they take, you can further shorten your list. After this step, your list should only include the manufacturers with the fastest response time.
Step 6: Compare Prices Offered By Different Suppliers
This is a fairly simple step. All you have to do is check the price of each canvas bag of the manufacturers remaining on your list. Then compare them with each other. The purpose of comparing them is not to only find the cheapest one.
But to find the one that offers the most value for its price. Of course, you can also remove the ones from the list that offer bags out of your price range.
This way you'll be left with 4-5 reliable manufacturers. Which will allow you to proceed to the next step.
Step 7: Get Canvas Bag Samples And Mockups
The final step before your final decision is to order a sample bag from each of the manufacturers. Make sure to order different-sized bags so that you can check the quality of all of them.
For example, you may not need a smaller bag at the moment. But if your chosen permanent supplier does provide you a faulty smaller bag. Then you'll have to start this process all over again.
So, make sure to cover all bases. After the sample arrives, carefully inspect and compare the specifications of the bag. This will be a sure-fire way to arrive at a decision about the best supplier of canvas bags.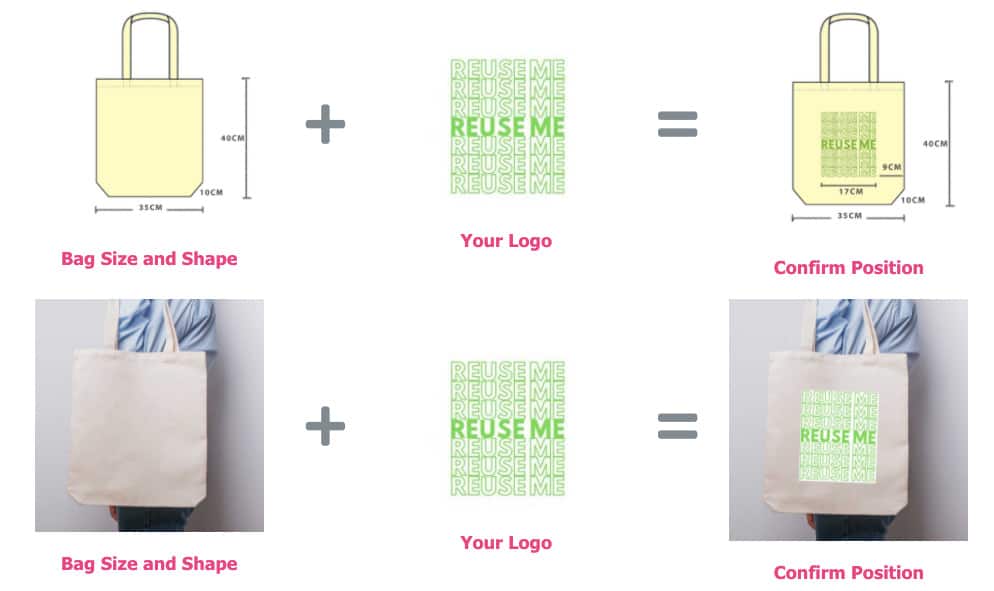 Step 8: Make The Final Decision
After you've gone through all the previous steps, there's only one step that remains. Finally, choose the best supplier or suppliers.
Yes, they can even be more than one. As we've noticed through our research, some suppliers offer exactly the same value and quality.
Hell, some even have almost the exact same price. Regardless, the final choice remains yours and only yours!
If you plan on using those canvas bags commercially, then choosing the right supplier holds even greater significance.
It's natural to feel confused while buying a canvas bag due to the overwhelming number of manufacturers. Especially if you've never bought one yourself, except the supermarkets.
So, no need to wait any further! Find your perfect manufacturer and buy a recyclable canvas bag. Play your part in saving the environment!